How are the prints made?
The original of each illustration is hand painted by a professional artist in watercolours. Then they are reproduced by a long-established family printing firm in Sussex. Like The Noochkin, our printers are committed to sustainability and uses an energy-efficient digital process. They have also achieved Forestry Stewardship Council® (FSC®) certification to recognise their commitment to using responsibly sourced FSC® paper stocks.
What paper are our illustrations printed on?
Our images are printed on 175gsm paper with a textured finish, giving them a 'hand painted' watercolour feel. The paper is made using sustainable production methods and embossed to our order.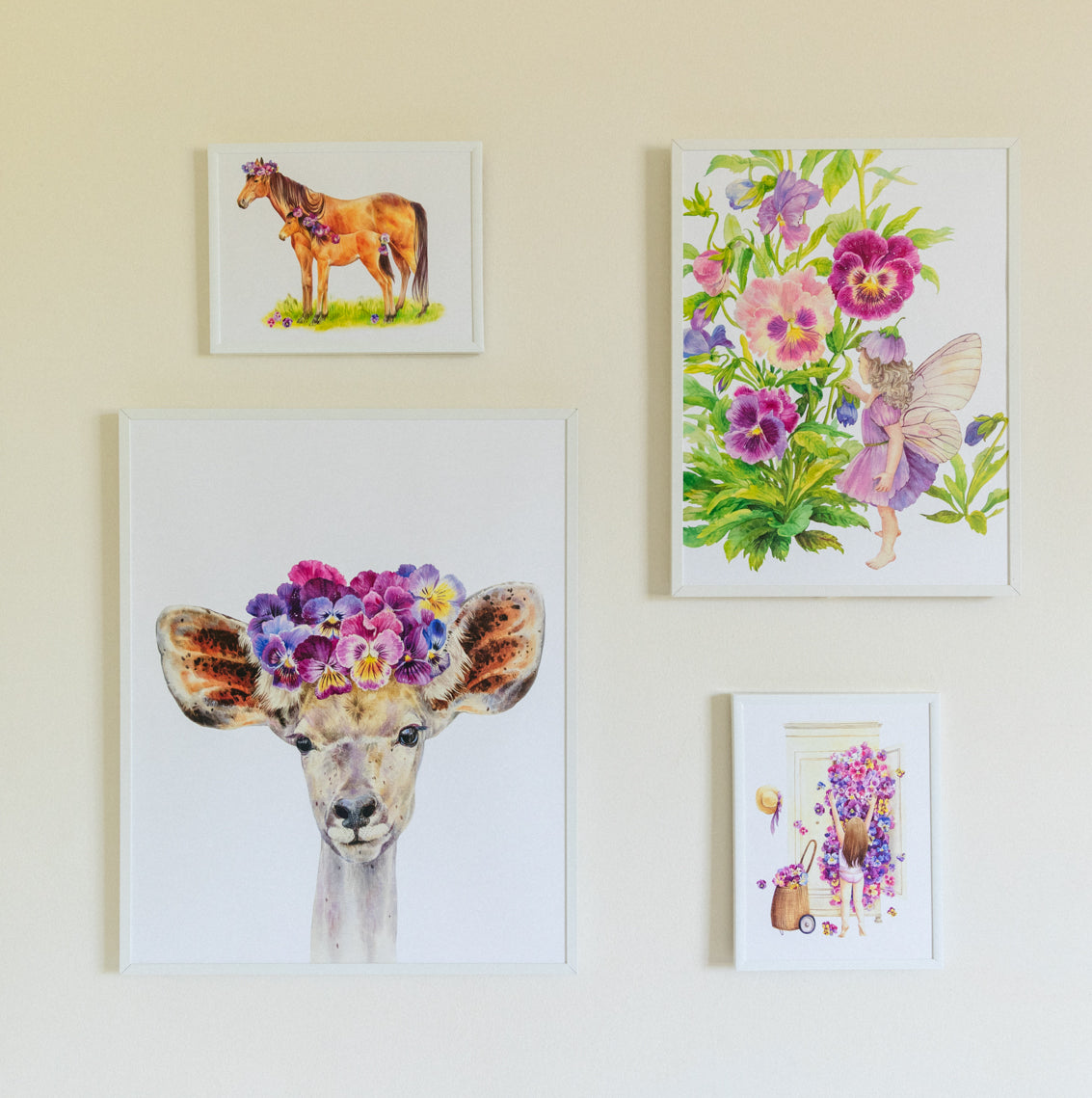 What size are the images?
We produce prints in three sizes: 18 x 24cm, 30 x 40cm and 40 x 50cm. Not all prints are available in all sizes, however, because some images look best at a certain size. See the individual product listings for size details.
How are our prints packaged for shipping?
Our small prints (18 x 24cm) are shipped flat in a stiff card envelope. All other sizes are packed rolled in a cardboard tube.